When I started working with a life coach in 2019, I had no idea what to expect, let alone know that coaching would change my life.  My coach had a profound influence though and set in motion my wish to become a life-and-career coach. Since then, I have studied coaching, I have practiced coaching, I have been coached on how to coach, I have heard others coach, and frankly, coaching is hard to explain in one sentence. With this post, I hope to create some clarity.
Professional coaching is a partnership between a client and a coach
An experienced coach does not look to fix you or change you
An experienced coach can help uncover what is already there
An experienced coach can help create a structure where progress can be made
An experienced coach asks questions and invites reflection, growth, and development.
And all of this happens while the client is actively in search of a change at work, in their life, in their thinking, or all of the above.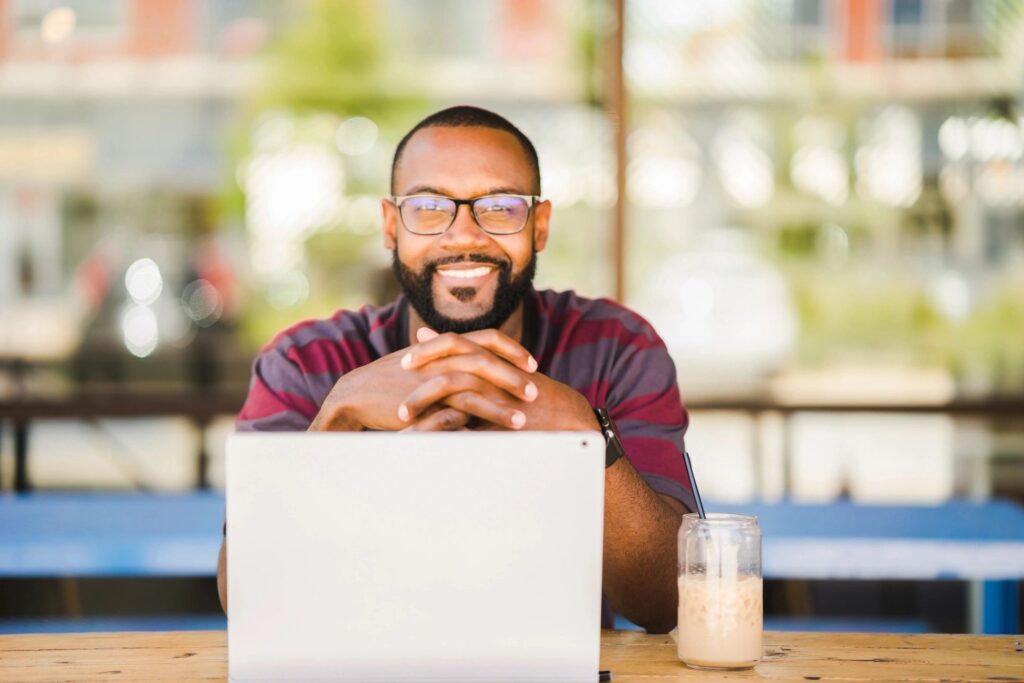 Let me follow up with three definitions. Each fascinated me since they might both clarify and confuse what coaching is:
1. The Merriam-Webster dictionary states: a coach is a private tutor or someone who instructs or trains.
2. The International agency that certifies coaches, (ICF) defines coaching as: "Partnering with clients in a thought-provoking and creative process that inspires them to maximize their personal and professional potential".
3 The last definition is from BetterUp, a coaching platform for companies and individuals states: "Coaching is when an individual works with a trained professional in a process of self-discovery and self-awareness. Working together, the coach helps the individual identify strengths and develop goals. Together, the coach and coachee practice and build the skills and behaviors required to progress toward their goals".
Interestingly there is truth in all definitions depending on what coach someone seeks. For example, someone who hires a personal trainer, a nutritionist, or a basketball coach, will likely end up with someone who has been trained, and who focuses on giving instruction, which holds up with the first definition named. These coaches are experts in their field and share their knowledge.
When someone hires a credentialed life coach or a career coach, the definitions of ICF or BetterUp will likely hold up; two people working together; the coach trained in coaching and the client having insight into their goals, dreams, strengths, and tendencies. In a way, we deal with 2 experts, both the client and the coach. Coaching brings both experts together to work on the client's goals and dreams. Coaching looks like a series of conversations during which the client speaks, reflects, and sets the agenda, and the coach builds trust and openness; working together to bring the client towards their ultimate goal.
When looking for a life or career coach, you may find that they have been trained, but sometimes not at all. Making use of the credentialed coach finder from ICF assures you that you work with a trained coach.
Life and career coaches are great for working with clients who want to make changes that seem impossible to accomplish. Coaches help increase their client's awareness and help them reach their goals at work and in personal life, increasing life satisfaction, and well-being.
How do you know you have found the person you want to work with? Read their story, check their credentials, and arrange for a chemistry or discovery call. This is usually a 30-minute free conversation where you can ask questions and discover what type of person the coach is and if you feel comfortable with them. You might want to know why they choose their profession, what their methods are, and if you will have a contract. You may ask them about their fees and what happens if you want to stop coaching. You also could ask them for a short demonstration. Feel free to interview several coaches. Have fun with it. One likely will jump out to you.
If you are curious about working with a life and career coach or nutritionist/health coach: Feel free to check out my website and the credentialed coach finder, or make a 30-minute online appointment to ask me about coaching—no strings attached. Be sure to ask about the difference between working with me as your coach or as a nutritionist. I am looking forward to speaking with you. 
Resources:
Learn, read, and watch videos about what coaching is
What is the difference between coaching, counseling, and mentoring?