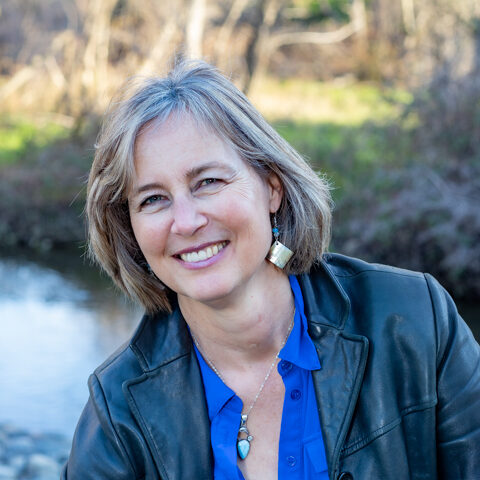 "Going through life asks us to adapt and grow, time and time again. In the midst of it, it might feel like we never master the game, but when we look back it all makes sense."

Margreet Adriani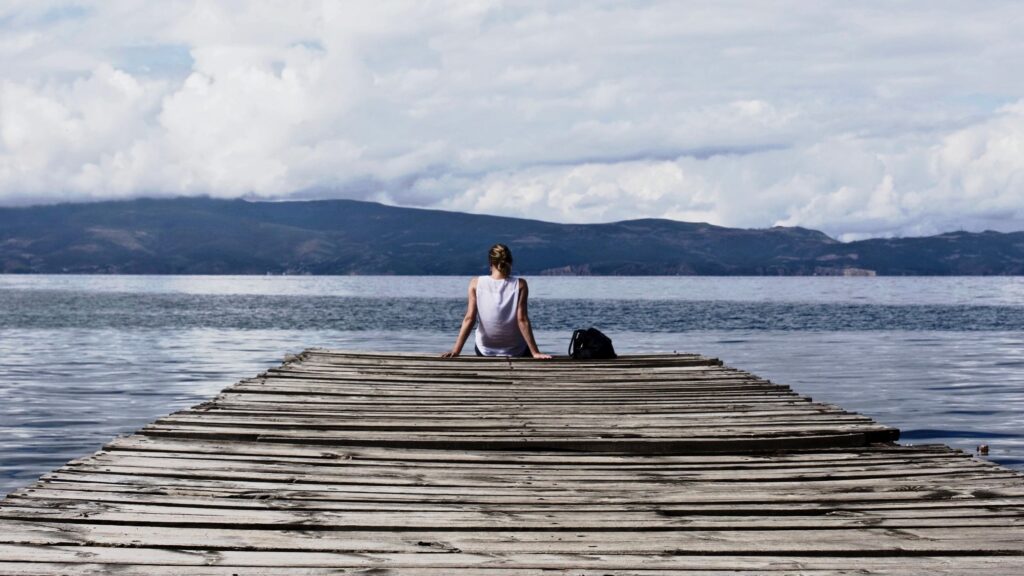 You could call me a dreamer, a late bloomer, a people pleaser, and determined to make a difference. Any of the labels have brought to where I am today. The dreamer didn't let anybody stop her, the late bloomer in me decided to go back to school and get her bachelor's degree, the people pleaser said "yes" to many things and learned to say no when needed. And lastly; being determined to make a difference continues to drive me. Together with my husband, I immigrated to the USA from the Netherlands, saying "yes" to an adventure that helped me create who I am today. Open-mindedness, independence, and a desire to learn and connect were some of the values that helped me thrive.
Becoming a Life and Career Coach
My first experience with a life coach was while I participated in a program called PATHSTAR in 2019. Being coached by a life coach helped me reach my goals and then some. The highlight of that year was a week of intense training with peers and professionals, ending with a swim from Alcatraz Island to the shore. This was something I had held as not possible for me for several years but was now realized.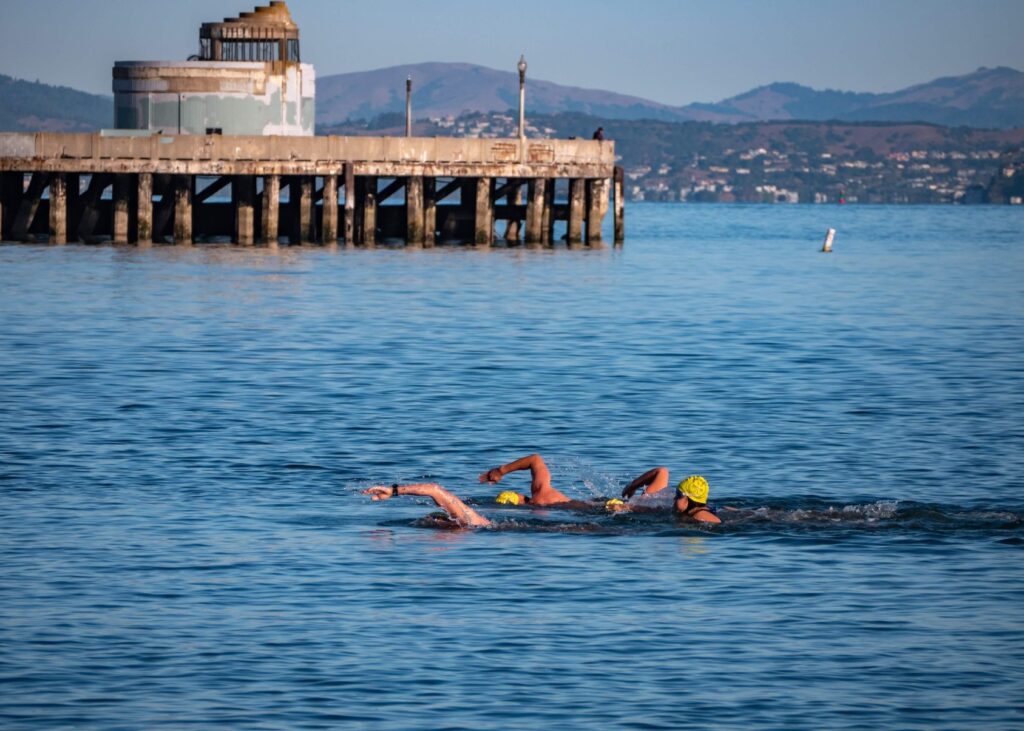 I work with people who are high achievers, the heroes at their work, and the managers at home. People who take pride in getting it all done but also feel the stress and the fatigue. Maybe, by this stage, they feel like they don't get anything done. I help them to pause and reflect on what is most important to them. I help them re-prioritize and lighten their plate, with as goal to increase their well-being and help them thrive again.
Looking for a better work-life balance?
Less stress?
Align yourself with what is most important to you and get rid of the fluff.
Feel productive without procrastination,
Increase fulfillment in your life
Lower
Most of us know that something needs to change. Believing in ourselves, finding our resilience and knowing how to thrive is a different story. Coaching can make the difference…
Testimonials
Margreet is a gifted coach and her intuitive, sensitive listening skills have supported me through some personal and professional challenges. She helped me reach new heights in my career and finally succeed at long-standing personal goals. She is extremely personable and has the ability to connect with her clients quickly and to begin working with them at whatever stage they're in at the time. Margreet is trustworthy, always encouraging, and a patient and insightful guide through life experiences. Thank you for always holding a welcoming space for me, Margreet! You've helped me grow into a woman who is embracing what I truly want in life. I can't thank you enough!
–Jamielynn Gordon, M.A., BCBA – Behavior Analyst, San Francisco, CA
Margreet may have very well saved my life. I was dealing with a sudden. very painful, and overwhelming personal situation, through which she guided me to find my true self and return to my path to happiness. She is an amazing listener, is unafraid to challenge me when necessary, and regularly gets me to probe deeper so I develop a proper understanding of my values and needs. KB
Although I decided to begin the coaching journey, I had some uncertainty and a feeling that I would not receive the desired outcomes because I typically am not an open person. However, these feelings quickly changed after meeting and chatting with Margreet Adriani. She made me feel welcomed, understood, and most importantly, capable of reaching my full potential. Adelma Alvarez, Ed.D.
Margreet has a unique way to bring out deep-seated notions in her clients in order to help them to address the root cause of the question they are struggling with. She helped me navigate the thin line between being candid while also being respectful in my feedback during a work offsite. We talked about my concerns and my fears which brought out other emotions I was going through, and the exercise made me feel empowered to speak my mind. When I actually did it, it felt great; it was very well-received, and it made a huge difference to me and my colleagues. Thank you, Margreet, for being such a thoughtful and skilled coach! Vatsala S
What a great coaching experience! Margreet has an amazing presence, and was able to take me from being unclear and overwhelmed in my head to getting clear on my goals and intentionally creating a path to reach them. One goal after another complete, I'm very happy and grateful!Brian
Margreet is a rare breed when it comes to coaches. She deeply cares about finding solutions that will actually work. Margreet takes an incredibly hands-on approach and works hard to get to know you, so she can figure out how to best help YOU with coaching that feels personalized and individualized. She listens more than she talks, and she carefully observes what does and doesn't work for you so she can help craft what you need most. I've worked with many coaches and therapists and experts, etc., and to be honest, I haven't found anyone who has really worked for me. Now, I'll be the first to admit that I can be a pain in the a** to work with. I have a rich library of knowledge, and I rarely come across something I haven't already heard or learned about. I also have brain differences (both ADHD and Autism) that affect the way that I go about life, and that isn't always easy to work with. It takes a strong coach to handle me, and it takes a great coach to earn my respect. Margreet is both. She's amazing and I'd highly recommend her to anyone, especially someone who is skeptical, has yet to find the right fit, or are on the verge of giving up. Jessica V.
Margreet is a wonderful soul with a heart to serve. She has helped me when I was in the pit of despair and needed direction. She asked really good questions and helped me find my way. Its so great to be able to lean into her skills as a life coach. She has a gentle nature and is someone I hold in high esteem. I definitely would refer her to anyone needing help.Holly Castro
Schedule a 30-minute discovery call to learn more.
ADHD and LGBTQ+ friendly